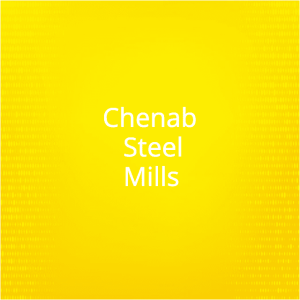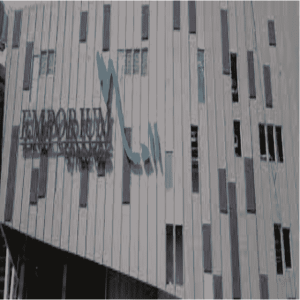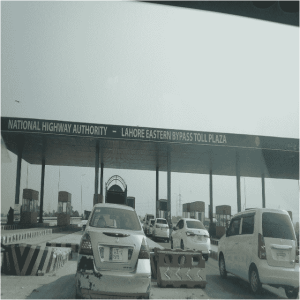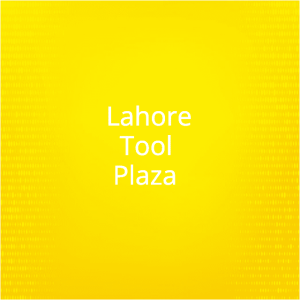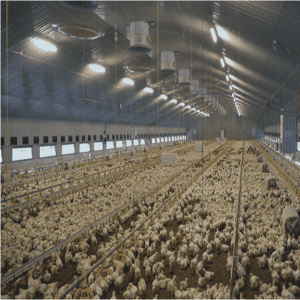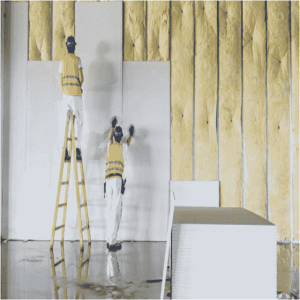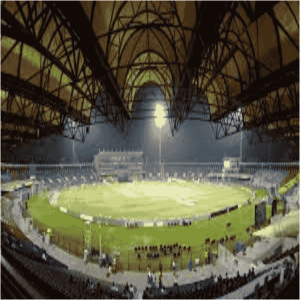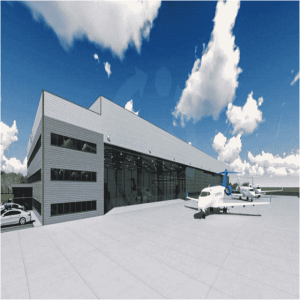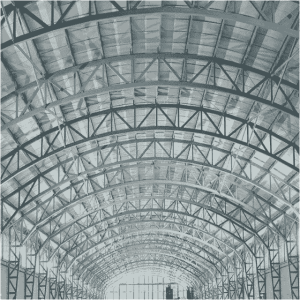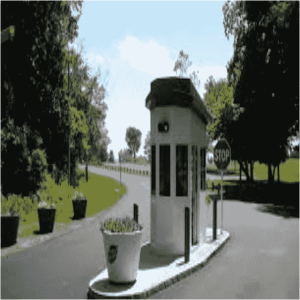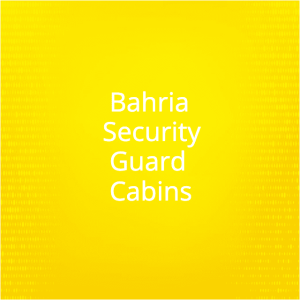 Pre Engineered Metal Building
How Come Modular Steel Buildings In Pakistan?
In comparison to structures that are built on-site, pre-fabricated modular buildings or pre-engineered steel building Pakistan offer time, cost, and convenience savings. Pre-engineered framing systems save time since they eliminate the need to hire an architect only to acquire a quote from a site builder. By buying supplies in bulk, one can save money on labor costs and benefit from the economies of scale that come with operating in a manufacturing setting. By removing the noise, mess, and dust associated with site-built construction, convenience is obtained at the construction site. Prefab buildings eliminate the need for numerous journeys to the construction site made by workers who construct buildings on-site. Additionally, if circumstances change, the pre-fabricated structure can be moved.
Why a metal building Pakistan is right for you?
Simply put, metal buildings are a great alternative for your project because they are so readily available and such an effective and efficient technique of construction. They are adaptable, robust, easy to assemble, and affordable.
Pre-engineered metal building projects are managed and built by Constructible in their entirety, from initial site preparation to final punch lists and all in between. To acquire the greatest lead times and pricing for our clients while still keeping quality, we source from numerous local and national vendors. We are the perfect choice for your industrial projects thanks to our years of experience in acquiring, engineering, and constructing pre-engineered metal buildings. Let us build your thoughts into reality while we walk you through the construction process.
Pak Fab Pre-Engineered Metal Building In Pakistan
Pak Fab offers specialized services. We can offer the whole solution for your project by utilizing both our experience working with pre-engineered goods and our capacity to construct to specifications.
We take satisfaction in the fact that when we create your facility for our pre-engineered metal building (PEMB) structures, we only use the best supplies. Similarly, Pak Fab exclusively partners with top contractors to uphold their reputation for high standards and high-quality construction.
Due to our experience and knowledge, we understand the importance of using the top teams, systems, products, and programs to meet the specific objectives of each project and provide value to our clients. Pak Fab structures offer a quick, inexpensive, an aesthetically pleasing, and ecologically friendly option with many significant advantages. Whether you need a small building solution, a retrofit roof, or a multi-building complex.
Types of Pre Engineered Metal Buildings In Pakistan
Wood Frame Buildings Pakistan
As Sales Offices, Job Site Offices, Or In-Plant Offices, Sturdy, Long-Lasting, Portable Offices Are Useful. Mounted On a Skid for Portability.
Mini Steel Buildings Near me
Buildings made of non-combustible steel that is fully assembled when delivered. For Use as PLC Buildings, Laboratories, Scada Enclosures, and Pump Houses, as well as Equipment Enclosures.
Guard Stations Near me 
Houses with full visibility Guards. Watchman Huts, Security Booths, & Guard Shacks. Forkliftable and Skid Mounted. Size ranges include 4′ X 6′, 6′ X 8′, AND 8′ X 8′.
Rental Buildings Pakistan
Standard sizes for rental offices range from 4′ x 6′ to 7′ x 16′. Generally Includes Heat and Air Conditioners. Excellent for receiving offices, guard posts, plant supervisors, engineering teams, etc.
Permanent Offices In Pakistan
When a building permit is required, Wood Frame PREFAB BUILDINGS can be built with "NO FLOOR" for permanent attachment to a concrete slab. Wheelchair Ramps are reduced or eliminated due to this.
Restroom Buildings In Pakistan
Commercial Grade Fixtures are used in completely compliant restrooms. Size depends on the number of fixtures, 8'X8′ and larger. If the building has a concrete slab floor, the toilets are wall-hung. If the building has a skid floor, the toilets are floor mounted.
WHAT ARE THE TOP 4 BENEFITS OF A PREFABRICATED METAL BUILDING IN Lahore PAKISTAN?
For any builder or contractor in Pakistan looking for a flexible, affordable building solution, prefabricated metal building in Pakistan are the perfect choice. Steel structures are highly adaptable, cost-efficient, extremely robust, environmentally benign, and practically completely maintenance-free. In addition to speeding up construction so you may move into your building more quickly, pre-engineered metal buildings also make facility expansion simple.
Benefits For Prefabricated Metal Building In Pakistan
Following are the most important benefits of prefabricated metal building in Pakistan.
Customization
Sometimes a generic structure is all you need. Perhaps all you really need is a plain warehouse with no frills. However, there are also situations in which you must have total control over your building design. Your prefabricated metal building can be altered to add functions, increase dependability, and improve appearance. Whatever your reason for considering a prefabricated metal building, it may be made to suit your needs.
Your prefabricated metal building will always benefit from design considerations that will increase its usefulness and effectiveness. Any of those can be incorporated into the design of your metal building.
Additionally, picking the ideal combination of prefabricated metal building elements is equally crucial to the size and style of your project. Customizability is the difference between getting your ideal structure and settling for less, regardless of how you picture your future building. Additionally, prefabricated metal buildings can be used in virtually every industry because they can be customized.
Durability
Prefabricated buildings are extremely appealing to customers due to their durability. If there is any doubt concerning the strongest and most resilient style of construction, a short Google search for "storm damage" should provide the answer.
How often have you witnessed a steel building In Pakistan being torn to pieces by strong winds or a severe storm?
Images of classic wooden structures entirely destroyed by the elements can be seen following storms Pre-engineered metal buildings, as opposed to conventional construction, can withstand the worst storms repeatedly. And if something does go wrong, your warranty most likely covers it.
Many steel structures include warranties like 50-year structural, 40-year paint, and 25-year roof warranties as standard equipment. Additionally, because pre-engineered steel structures are non-combustible, you won't need to worry about a fire destroying it.
Sustainable And Eco-Friendly
Steel is 100% recyclable and is the most recycled material on earth, which is a big advantage. Compared to conventional building materials, metal structures can reduce waste and benefit the environment. Today, the majority of steel used in building is recycled steel from previous usage.
This implies that if your pre-engineered metal building needs to be demolished in the future, it may be recycled and utilized somewhere rather than adding to a landfill. Being environmentally friendly is highly valued in today's society, which makes steel an excellent building material. During manufacturing, construction, or in the event of a fire or other tragedy, steel doesn't release any poisonous gases.
Sustainable building is essential for obtaining a LEED certification, which can increase the appeal of your project to those who favor environmentally friendly structures. Additionally, it is relatively simple to install tighter fittings around doors and windows and insulate your steel building, which will save energy expenditures. Heat island effects can be almost entirely minimized with a cool metal roof design, which reduces the amount of heat that enters the surrounding area.
Minimal Maintenance
The exterior of your metal building will require very minimal upkeep no matter what exterior materials you select, whether it be steel panels, brick, stone, a combination of those, or a combination of those. You won't need to paint as frequently as you would if your home's exterior were made of wood. With a metal building, you won't be contributing to the $5 billion annual termite industry. You can use that money for other things since steel is resistant to rodents and termites.
There is no need to worry about spending thousands of dollars a year to keep termites away because steel isn't part of their diet. Another pricey building repair is mould.Steel does not support the formation of moulid, mildew, or other fungi because it is an inorganic material. As opposed to a wood frame, your steel frame won't warp, rot, split, twist, or creep. When using wood to construct a structure, you have to be concerned about nails falling loose over time. When you use steel to construct, these concerns don't arise. On the construction site, your steel building is swiftly erected, and it remains there for decades of maintenance-free use. Nothing is better than that.
The Versatility Of Prefabricated Metal Buildings Pakistan Is Great
When they learn what kinds of enterprises use pre-engineered metal buildings, many people are shocked. With the use of a prefab metal building kit, restaurants, offices, stores, churches, and even schools can be built.
Steel's durability enables open floor plans, which provide you a wide range of design possibilities for your company. Due to the strength of the steel, every seat in a restaurant can enjoy a view. Stop attempting to arrange tables around support columns.
Additionally, given the necessity for social distance in most workplaces, an open floor plan such as those provided by the majority of metal construction kits can help your company adapt and provide consumers a sense of security. A metal building can meet your needs no matter what kind of business you have. A metal structure can meet your needs no matter what kind of business you have.
A Steel Building's Construction In Pakistan Time Is Short
 You need everything accomplished as soon as possible while starting a new firm or growing an existing one. This used to imply hurried building, reckless errors, and potentially risky building methods. However, the introduction of steel has changed the construction business because steel structures can now be built quickly and with high-quality materials.
All of your steel construction components can be produced in a warehouse off-site and brought to you for assembly when you use prefabricated building kits. Pre-fabricated metal buildings can help you save time during construction in this way.The accelerated building timetable lowers your overall construction cost.
Metal Buildings Pakistan Provide Flexibility In The Interior
 There are essentially no restrictions because load-bearing walls are not used in the construction of the majority of steel buildings. If you own a restaurant, you can create the layout and dream kitchen of your dreams to provide the best possible service to your patrons.
If you're a personal trainer, a metal building can help you create the ideal training space that will let you to work one-on-one with your customers or conduct large-group sessions.
You can design a floor plan for a metal building that perfectly suits your requirements. Remodeling might be quick and simple if you rent out your building and   your tenant moves out. This enables you to support a range of business models.
For Your Business, Select A Metal Building In Pakistan
Commercial metal buildings are currently the least expensive, safest, most dependable, and environmentally friendly option for commercial buildings. Future construction is expected to be done with metal structures.
They are more enduring and won't affect the environment, making them suitable for use for many generations. Contact our top metal builders at STEVENS if you're still debating metal buildings and would like to speak with an expert.
We can assist you in designing the steel building that best suits your demands thanks to our years of experience. Click on the button below to start your metal building project right now.
Work With The Best Metal Building Erector, Pak Fab Pakistan
There are a lot more advantages to using steel in construction; those are only the top four.
Pre-engineered steel buildings of the highest quality are something PAK FAB is glad to provide if you're seeking for the ideal business to collaborate with on your upcoming project. They will assist you in designing your space and erecting your steel structure.
Our crew of metal building installers takes great pride in the bonds they create with its customers. We make care to adhere to their particular demands and needs for their steel building projects. Additionally, we'll make sure your structure complies with all applicable national, state, and local regulations.
For your next steel building project, PAK FAB offers a full-service construction and building systems team (design, engineering, project management, installation, erection, and completion).
How Prefabricated Metal Buildings Pakistan Can Help You Stay On Schedule With Your Construction
Time is money in the construction sector, despite the cliché, thus saving time on your projects is essential. Pre-engineered metal buildings Pakistan can help you save time and money during construction in a variety of ways.
A construction project's completion speed determines how quickly you can move on to the next one on your schedule. And because metal building construction is the fastest in the sector, you can expect to pay less for labor and builder's insurance.
Faster building translates into more time for additional projects. For commercial or industrial endeavors, time is crucial. The sooner a commercial or industrial facility is finished, the sooner it may be occupied and begin generating a profit. You then have satisfied clients as a result of it.
 High-tech Design And Engineering Software
Modern computer-aided design software works well with steel since it is a durable, reliable, and predictable building material. Making the best use of steel's inherent strength allows you to significantly minimize design time for your metal construction system when using modern steel engineering software.
Software for three-dimensional structural analysis can guarantee structural integrity for any projects using prefab metal buildings. The production process can be sped up by using this design software to swiftly and effectively produce manufacturing drawings for individual framing components.
A Fewer Pieces Of Framing
Steel has the best strength-to-weight ratio of any building material, so your structure won't require a lot of it. To make the best use of steel, design and engineering software can be used. Therefore, far less framing material is needed to construct great, long-lasting metal buildings. Prefab metal buildings take less time to frame since there are fewer pieces required.
Everything Lands In Line
A pre-engineered construction kit is ready to assemble and is in compliance with the current local building codes. That implies that working with building inspectors to bring your construction project up to code won't be a hassle.
Everything Sails As A Unit
Steel will be sent with all the options you ordered with your framing package. Therefore, if you bought insulation materials, inside steel sheathing, exterior sheathing, skylights, wall lights, vents, gutters, and downspouts, they would all arrive at the same time as your steel. Your metal building construction may start right immediately because you don't have to wait for shipments from other sources.
Time Is Saved By Faster Framing Erection
Your pre-engineered metal building system's structural components will be sent from the factory prepared for assembly. Nothing needs to be drilled, punched, welded, or chopped. For speedy metal building construction, everything in your kit will be labelled and prepared to be bolted and screwed together.
A prefabricated metal building by PAKFAB Pakistan functions similarly to an erector set in scale.
Pre-welded clips will also speed up the lateral framing process. The majority of clients discover that using prefabricated steel buildings reduces construction time by 33% or more.
Less Clean Up And Waste
STEVENS metal building solutions will significantly reduce your waste, especially when compared to alternative construction techniques. After construction, what little debris there is is immediately sold at a nearby scrapyard.
Your Scheduling Will Be Saved By A Prefab Metal Building Pakistan
To find out more about the quickest building technique currently available, speak with a PAKFAB steel building specialist Pakistan. Your projects will stay on schedule and within budget thanks to the quick construction of prefab buildings.
With an entirely adjustable pre-engineered metal construction kit, STEVENS' Experienced Contractors will give you everything your project needs.
What you receive from PAK FAB is as follows:
A pioneer in the pre-fabricated metal building sector with extensive expertise
Environmentally friendly materials
An industry-low cost, long-lasting, cost-effective pre-engineered steel building
Full-service from planning to construction
Our building systems team takes pride in putting a strong emphasis on client interactions and making sure we comprehend their unique demands and specifications for their steel buildings project.
In addition to meeting all local codes and specifications for steel structures used in a particular industry, PAK FAB designs and constructs metal buildings that offer clients the building solutions that best suit their demands and designs.
For your next steel building project, our business will provide you with a full-service construction and building systems team.
People Also Search :
Metal steel building Pakistan, Pre engineering building Pakistan, steel companies in Pakistan , sandwich panel price in Pakistan , design of pre engineered steel buildings In Pakistan , pre-engineered buildings Pakistan, steel building manufacturers Pakistan, pre-engineered metal buildings Pakistan, steel buildings In Pakistan, prefab metal buildings In Pakistan, pre-engineered metal buildings Pakistan, steel building kits Pakistan
Metal steel building Pakistan, Pre engineering building Pakistan, steel companies in Pakistan , sandwich panel price in Pakistan , design of pre engineered steel buildings In Pakistan , pre engineered buildings Pakistan, steel building manufacturers Pakistan, pre-engineered metal buildings Pakistan, steel buildings In Pakistan, prefab metal buildings In Pakistan, pre-engineered metal buildings Pakistan, steel building kits Pakistan